FREQUENTLY ASKED QUESTIONS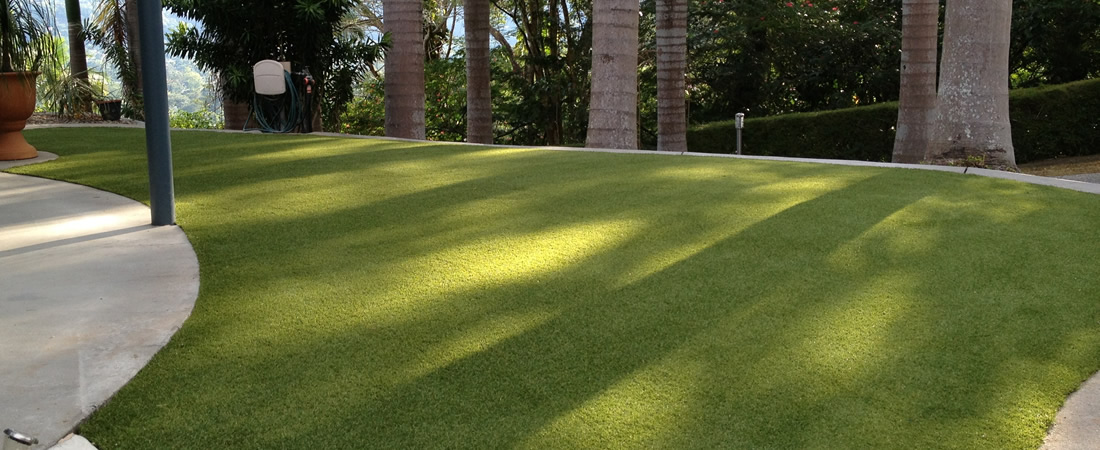 What is the construction?
Artificial grass is made from either polypropylene or polyethylene yarn, or both depending on its end use. These materials are long wearing and U.V stabilised for our harsh Australian conditions, and are sourced from Bonar, the world's leading yarn manufacturer. The yarn is tufted into a polypropylene backing cloth and rubber backing for maximum durability and retention.
What is the warranty?
We believe that delivering quality systems requires support and accountability long after the sale, which is why we only sell Australian made turf from reputable companies. Although the length of our product warranties varies depending on the product and application, our warranties cover every aspect of the turf from backing to blades and we offer a standard two-year workmanship warranty.
Will it drain?
Alternaturf grass comes with specially designed perorations placed evenly throughout the turf to ensure water drains quickly and efficiently into the sub base, without pooling on the surface. This makes artificial turf ideal for sporting applications, like tennis, where matches and practices can continue after heavy downpours, without risk of injury. Alternaturf also understands the importance of designing and installing appropriate sub bases to provide superior drainage properties as well.
How much does it cost?
Due to variations in access, sub-surface and site conditions, an inspection will be required to provide a firm quotation. As a guideline however, most fully installed synthetic grass areas cost between $80 – 100 per m². Calculate your area in square metres, length x width, and multiply by the $ rate factor.
Is it child and pet friendly?
Our turf is made from the highest quality yarns, is lead free and has no toxic properties. All backings, coatings and adhesives used in the production process are also non-toxic, passing all ASTM and IPEMA requirements for use by children, animals and the environment.
Will it fade?
All of our turf is manufactured to survive our harsh Australian conditions and contains technologically advanced UV coatings to ensure each blade of grass retains its colour for the life of the system. This coating is effective in all climates, and for all uses, including around pool sides.
Can I install it myself?
We offer our full range of artificial turf on a supply only basis and we are happy to share installation procedures and tips with our customers. Please not our warranty covers the product only and does not cover any problems arising from incorrect installation or workmanship.
What about life's accidents?
Synthetic grass is very resistant to staining and spills can be cleaned easily. Any animal droppings should be removed and the area hosed to allow water and waste to drain through. Damage to sections of turf can be repaired in a similar method to repairing carpet.
What do you use for infill?
Following installation, infilling with mineral sand provides a ballast to secure the turf and a support for the fibres, preventing wear and improving performance. It is important to use the correct quantity and grade of sand – if the grain size is too big, it will cause the turf to become slippery – if the grain size is too small, the turf will compact and become hard. We use a 0.6mm washed, dried and graded mineral infill, which has been proved to extend the life span of our installations well beyond 10 years!

How can I maintain my synthetic turf installation?
Maintain your turf regularly – the key to keeping your installation of court in optimum condition is to groom it frequently – even when it is not being used.
Where possible, try to keep your pets off landscape grass. If this is not possible (pets love artificial turf) remember to remove any pet droppings immediately.
Try to keep your turf or sports court clear of leaf litter and other organic matter; and remove as necessary to avoid decomposing leaves contaminating the sand filter and affecting drainage.
Spot treat grass / weeds / moss with a weed killer such as Roundup as necessary.
Enjoy it! The best thing you can do to maintain your installation or court surface is to use it – Foot traffic and regular play is the best medicine for your artificial turf installation!